BTN.com staff,

November 15, 2014

More than 20 years ago, Brigette Young graduated from the University of Nebraska and started her first job out of college working in marketing at an insurance company. Within days, she felt dissatisfied.

For this lifelong Husker, a career in corporate environments might have held great financial potential, but it lacked meaning and purpose. After a little over a year, Young segued into the non-profit sector and never looked back.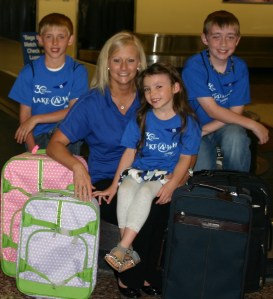 Today, she?s president of the Nebraska chapter of Make-A-Wish, where she?s been for more than six years. Prior to that, she served in executive roles with Special Olympics Nebraska, the Greater Omaha Chapter of the National Safety Council and Quality Living, a non-profit rehabilitation center for patients with severe physical injuries and disabilities.
The national Make-A-Wish Foundation provides some coordination and other support to help the chapters achieve the common goal of granting wishes to children with life-threatening medical conditions, but the Nebraska chapter raises funds for all of its activities entirely from within the state.
?It?s very grassroots,? Young said.
The Nebraska chapter grants between 105 and 115 wishes each year, she added. That amounts to about a couple per week on average, which can be demanding at times, but it?s very gratifying to see the kids? reactions.
?We deal with flight cancelations and … the stress of managing hundreds of trips all over the world,? Young said. ?But at the end of the day, to hear the families and see what these kids are going through, and to see them smiling and happy at Disney World or a football game or whatever their wish may be, it?s just unbelievably inspiring for all of us. We can?t cure the illness, but we certainly can give them an experience that impacts their lives.?
As president of the chapter, Young has to wear several different hats.
?A large part of my responsibility is not only making sure those wishes happen and that they?re magical and the experience of a lifetime, but it?s also raising the funds to pay for those wishes. Much of my time is spent fundraising, looking for corporate partnerships and working with donors, so that they can help us underwrite those wishes.?
[btn-post-package]
Much of the funding comes from galas hosted each year in Omaha, Lincoln and Kearney; the Omaha event alone raises $200,000-250,000. In addition to the financial element of these galas, there?s the benefit of having donors interact with the beneficiaries.
?We make sure those folks get to see and hear from our Wish kids and families,? she said. ?They know exactly the impact that they personally are having by attending these events and by supporting Make-A-Wish.?
On occasion, Young also calls on her alma mater to help out with the wishes. One notable instance was last year, when a young man named Malique who fell sick very quickly made what the organization calls a ?rush wish? to meet the Nebraska Cornhuskers football team.
Within two days, the team agreed to help grant Malique?s wish - and then some.
?The university rolled out the red carpet,? she said. ?The players met with him, he was all over the field. ESPN found out he was there, and they took him into the truck - it was amazing. Coach took him into the locker room with the players, he got to have team dinner with them, and he got to see the final walk through. Malique watched the game against UCLA from a skybox.
?Sadly, he passed away just two weeks later. At his funeral, Malique?s parents talked about his experience with the Huskers and how much it meant to him. [The Huskers] just absolutely went above and beyond, and it just blew me away how they embraced him.?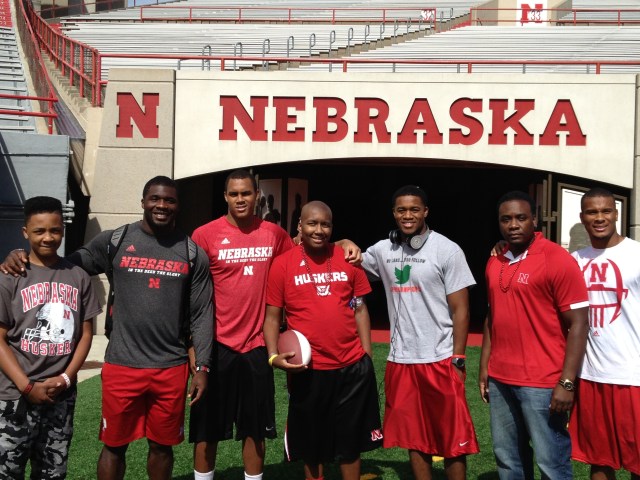 By Betsy Piland