Introducing BTN Live's Newest Member Taylor Rooks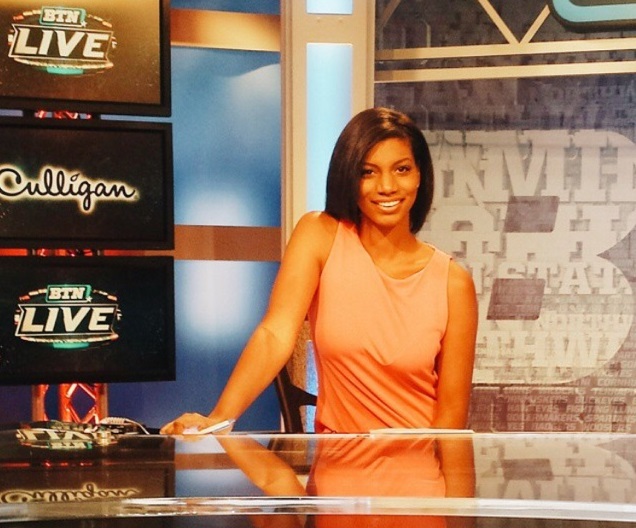 Following my recent post about BTN's Student U program, I thought it would be interesting to catch up with one of BTN's newest on-air personalities and former Student U participant, Taylor Rooks. Having graduated in May with a degree in Broadcast Journalism from the University of Illinois, the Georgia native is no stranger to the Big Ten. Throughout college, Rooks was the video and reporting intern for Scout.com, covering the beat for the Illini's football and basketball teams. Rooks blazed her way into the sports broadcasting world through internships with the PGA Tour, FOX Sports, and CSN Chicago. Appearing on BTN Live nightly, Rooks is our main social media correspondent.
Rooks' family has quite the sports resume. Her father is former Illinois RB Thomas Rooks, who led the Illini to three bowl games in four seasons, including the 1984 Rose Bowl after winning the 1983 Big Ten Championship. She has two famous uncles, St. Louis Cardinals Hall of Famer Lou Brock and NFL DB Marvin Woodson. I think it's safe to say that being in the spotlight is in Rooks' genes.
The Rooks family is a huge supporter of Illini Athletics, and I'm sure they will be cheering the team on when they play Iowa on BTN this Saturday.
Sullivan: What made you want to become a sports reporter?
Rooks: For as long as I can remember, I always have loved being in front of the camera. I'm also very talkative and very passionate about sports. So I figured, why not combine all of my skills to become a sports broadcaster? I like bringing information to people who don't have insider access.
Sullivan: Who do you look up to in the sports broadcasting world?
Rooks: I really look up to Sage Steele, Lesley Visser, and Doris Burke. But most of all, my biggest role model is my mom. As I have grown older, I've grown very close to my parents and they have been there to support me every step of the way.
Sullivan: Do you have a favorite story that you reported?
Rooks: At Illinois I did a story on Meyers Leonard's summer basketball camp. The first thing I noticed when I walked in the door to the gym was how loved he was in his local community. The kids really felt his presence and it was amazing to see how much they looked up to him.
Sullivan: What's the most exciting game that you covered at Illinois?
Rooks: I was covering the game at Assembly Hall when Illinois beat No.1 Indiana on a buzzer-beater in 2013. Tyler Griffey scored off an inbounds pass as time expired and all of a sudden I'm getting trampled by fans on press row. It was the biggest upset ever!
Sullivan: Do you have a favorite person who you have interviewed?
Rooks: I interviewed Kobe Bryant and Lebron James during (NBA) All-Star weekend. That was my first big hit and I was only 19 years old at the time.
Sullivan: Your family is full of respected athletes. What's the conversation like during family gatherings?
Rooks: My Uncle Lou is all Cardinals talk, all of the time. We are not allowed to like any other baseball teams. The thing I love most about my family is the special Illinois bond that I share with my dad.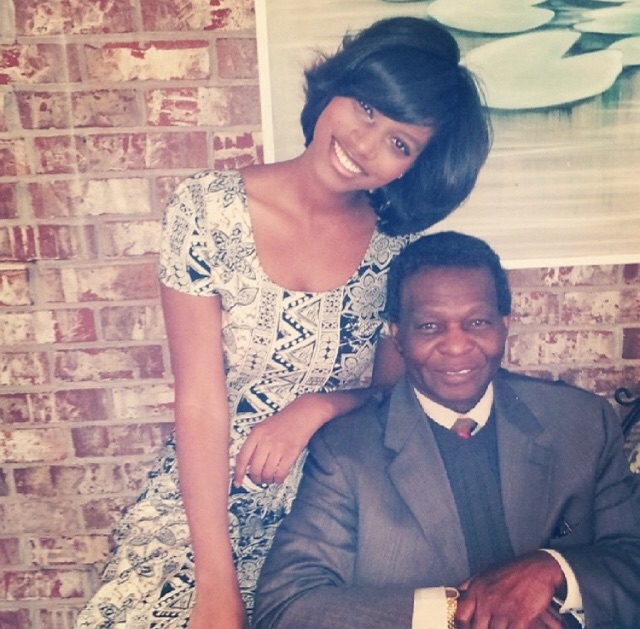 Sullivan: Best restaurant in Champaign?
Rooks: Maize – It's a Mexican restaurant. Make sure you order the Chicken Tacos.
Sullivan: What sports did you play growing up?
Rooks: When I was younger I was really into soccer, tennis, and track. During high school I played Powder Puff football my junior and senior years.
Sullivan: What's your ultimate career goal?
Rooks: Years from now, down the road, it would be amazing to have my own talk show. I think that's the goal for any sports broadcaster. I love to talk as you can see.