BTN.com staff,

November 3, 2014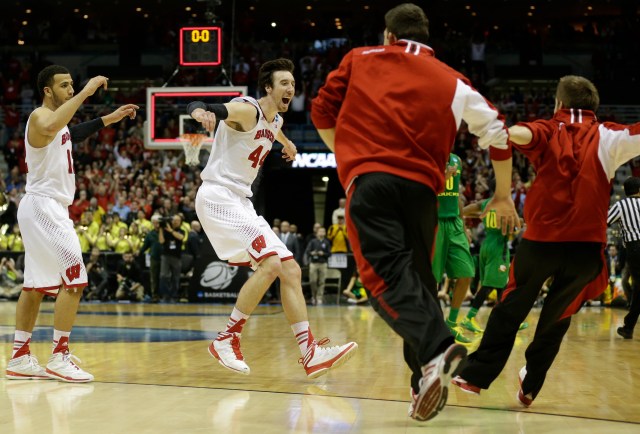 It's good to be Frank Kaminsky.
Fresh off a Final Four appearance, the Wisconsin star is the preseason Big Ten Player of the Year and the Big Ten's top pro prospect, according to an anonymous media day player poll.
Oh, and on Monday, Kaminsky was named to the AP preseason All-American Team, along with North Carolina's Marcus Paige, Louisville's Montrezl Harrell, Wichita State's Fred VanVleet and Duke's Jahlil Okafor.
Not a bad list.
Another Badger, Sam Dekker, received votes, as did fellow Big Ten players Caris LeVert (Michigan), Branden Dawson (Michigan State) and Terran Petteway (Nebraska).