BTN.com staff,

October 27, 2014

From Abraham Lincoln to Nelson Mandela, we?ve all heard stories of people who didn?t let adversity stop them from making a mark on the world. But what qualities, exactly, made them succeed? Was it intellect? Education and mentorship? Hard work?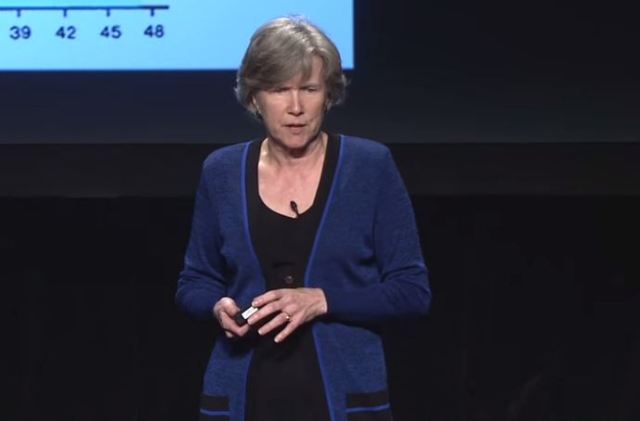 Figuring out the answer in a scientific, measurable and practical way isn?t easy, but it?s not impossible, either. In fact, there?s an actual ?science of resilience,? and University of Minnesota child psychology professor Ann Masten is at the vanguard of this growing field.
Masten?s specific focus is resilience in children.
?The ultimate goal of global resilience science is to prevent adversity from harming children, or, when that is not possible, to promote the best possible recovery,? she said. ?We have to be prepared to facilitate recovery and resilience when calamities surprise us, but we also need to be prepared to respond in environments where we expect natural disasters.?
After graduating from Smith College, while she was working at the National Institute of Health, Masten met Dr. Norman Garmezy, who was beginning ground-breaking research at the University of Minnesota on children at risk who nonetheless succeed. He made such an impression that she came to Minnesota in 1976 for her doctoral studies in order to join his research team.
Having strong mentors like that early in one?s career can be a significant contributor to resilience, Masten said. Other factors include good parenting, close friendships, intelligence, self-control, faith, and effective schools and communities.
Masten has become a mentor in her own right, having collaborated with other academics and students from around the world on resilience studies. She?s also written more than 150 papers on her findings, as well as a recently published book, titled ?Ordinary Magic: Resilience in Development.?
The next frontier in resilience science is studying how this quality can be cultivated in systems, Masten said.
?There?s a general movement worldwide to integrate systems theory,? she said. ?In many fields where people are trying to understand resilience and prepare for challenges, they?ve recognized this dynamic systems point of view and they?re saying, ?How do we prepare systems so they are flexible in challenging circumstances?? People are interested in how systems work together and respond to challenges.
?Major disasters and disturbances involve multiple systems and how they go together. Economic systems are influencing climate change, not just the weather. We need many experts from many fields to understand the larger problem.?
Ultimately, the goal of resilience science isn?t to directly develop solutions for issues like climate change. It?s about fostering the characteristics that make individuals and societies resilient. And at the center of that is bringing together people who possess deep knowledge and practical experience in a variety of fields to tackle those kinds of complex environmental and social problems.
?It?s making it more acceptable and possible to do deeply collaborative work where researchers at universities are working with community providers - schools shelters, NGOs, families - to see what would be helpful,? Masten said. ?We are here to facilitate resilience. What do we do so children are more successful in school, or so a family can retain their traditions??
With interdisciplinary collaborations in mind, Masten has turned her attention to the linguistics of this field.
?Lots of systems influence behavior and society,? she said. ?I am very interested in how we?re going to integrate the sciences together. We need to cooperate! We need a language to communicate with each other. So when I define resilience, I like to use definitions that work with other disciplines. I use a definition that an ecologist would recognize.?
For her work across the board in this science, Masten was given the 2014 Urie Bronfenbrenner Award, which recognizes significant contributions to developmental psychology. Additionally, she was recently named a Regents Professor at the University of Minnesota, the only faculty member to be given that honor this year.
?I think I?m No. 96 over the last 50 years,? she said. ?You hold that title until you retire or pass on. For someone who got her doctorate here and spent her whole career here, it?s really an honor.?
By Kerry Staurseth