Sean Merriman, BTN.com web editor,

October 23, 2014

It is no secret that Ohio State fans get loud when their Buckeyes play inside the 'Shoe. Now, can you imagine how loud it will get when the most popular boy band in the world comes to play at Ohio Stadium?

British boy band One Direction will play at Ohio Stadium, the home of the Ohio State Buckeyes' football team, on Aug. 18, 2015.

What does this have to do with college football, outside of the fact that the band will be playing in the Buckeyes' football stadium?

Well, the band posed for a promotional photo for the concert while all wearing No. 1 Ohio State football jerseys. The photo also shows Ohio Stadium in the background, which will likely be packed with fans when the popular boy band comes to town.

Check it out.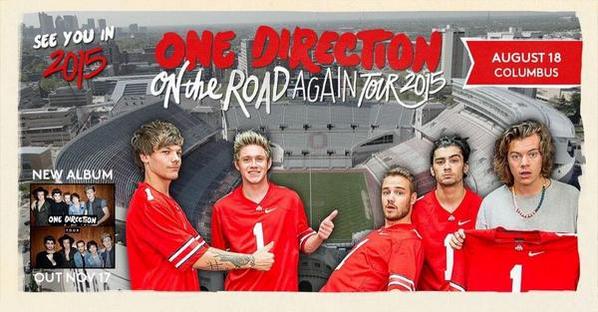 Tickets will go on sale at 9 a.m. Nov. 1 at www.livenation.com.