Brent Yarina, BTN.com Senior Editor,

October 11, 2014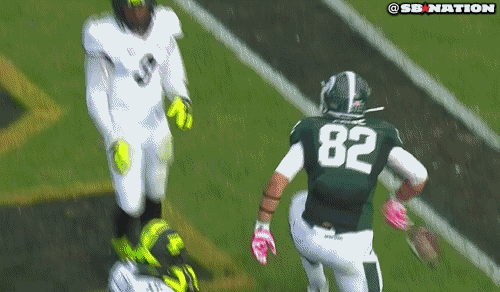 We've seen selfies for touchdown celebrations the last couple of weeks. On Saturday, Michigan State's Josiah Price and Tony Lippett introduced Big Ten fans to the fake chest bump, handshake celebration.
Good work, guys. You faked me out.
The celebration came after Price's two-yard touchdown reception to give the Spartans an early 21-3 lead. Track Michigan State at Purdue here.
Watch the touchdown below:
h/t: yardbarker.com