BTN.com staff,

October 11, 2014

When he?s not helping the New Orleans Saints stay in the playoff hunt, former University of Illinois running back Pierre Thomas is working hard off the gridiron to fight childhood obesity.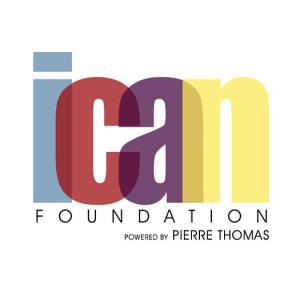 Thomas started the ICAN Foundation in 2012 to tackle the problem. The organization?s mission is to identify, evaluate and promote healthy nutrition and physical activity to diminish the popularity of childhood obesity.
According to the Centers for Disease Control and Prevention, the percentage of obese children age 6-12 years in the United States in 2012 was 18 percent, and for those between the ages of 12-19 years, it was 21 percent. Those numbers have more than tripled in the last 30 years, pointing to a very serious public-health issue.
Thomas became aware of the problem when it reached his family, and decided he needed to do something about it.
?My sister has four kids and I treat them like my kids,? he said. ?Her first-born was a little skinny kid when he went to college and when he came back he just blew up. And a lot of women in my family are a little obese. I was trying to get them to lose weight and live a healthy life, and when I saw that my little nephew was headed in that direction, that?s when I started doing this.
?When they see me trying to make a difference in the world, that?s when they pay attention. They see how much I?m really trying to fight this problem. That?s what made me come up with this foundation.?
Together with his childhood friend Vincent Calabrese and Timmy Doe, whom he met in New Orleans, Thomas uses his time outside of football to run the Foundation by creating programs, activities and challenges to encourage children to be active and eat healthy.
For example, It?s Geaux Time is an after-school program that gives 4th to 8th graders an opportunity to get active before going home. I Can Grow is a community garden project that allows kids to get exercise as they plant and tend a plot of land while learning about healthy fruits and vegetables. Shopping with a Saint is a program that partners with sporting goods stores in order to allow kids to select products to keep them physically active at home. Football Skills Day is a three-hour program hosted by Thomas at schools and community parks that instructs kids in football skills, teamwork, boosting confidence, and staying healthy and fit.
?It is about fighting childhood obesity, but also just giving kids confidence that they can do anything in this world if they put their mind to it,? Thomas said. ?A lot of people tell you they can?t do something, but it?s up to you whether you want to do it or not. You can. You can do anything you want if you put your mind to it. Living a healthy life and being a role model, I want kids to see that. I want them to see that good things can happen from that.?
Thomas has been so successful with the ICAN Foundation that last December he received the New Orleans Saints 2013 Man of the Year Award and was nominated for the NFL?s Walter Payton Man of the Year Award. But despite that successes, Thomas acknowledges that many challenges remain.
?The parents have to be more involved with the kids,? Thomas said. ?As an athlete, I?m a role model to a certain point, but I can only do so much. That?s where the parents come in. They?re around their kids day-in and day-out, so I need their help and support to keep it going. That?s the biggest challenge because I know they work too, and they?re tired most of the time.?
Childhood obesity is the second-highest reason for preventable death in America, and children treated for obesity are three times more expensive for the healthcare system. And kids who are obese are more at risk for adult health problems such as heart disease, type 2 diabetes, stroke, cancer and osteoarthritis. Thomas is working to reduce those numbers in order to keep them from spending their lives dealing with those problems.
?I was an active kid when I was young, and I want every kid to be able to do anything,? Thomas said. ?I want them to live a healthy life and shape a good future for the next generation to come. I want it to become a successful generation, something that kids can live on forever.?