Kent McDill,

August 14, 2014

When former University of Illinois engineering student Mallory Casperson was diagnosed with Hodgkin?s Lymphoma, she got high-quality medical care. Today, she?s three years cancer-free. She gave credit to her oncologists and others who helped her overcome the disease, while noting that they didn?t provide as much emotional support as she expected. Not that they had to - after all, that?s not their job.
?The kind of lifestyle and personal treatment you get from a doctor varies from physician to physician,? Casperson said. ?A lot of physicians are just into being a doctor and don?t necessarily have a helpful ear to lend.?
To make sure future cancer patients have a resource to figure out how to live with a disease that debilitates and depresses those who suffer from it, Casperson and her husband Brett developed a Web site, Lacuna Loft, that offers lifestyle suggestions and other helpful hints to cancer sufferers.
??Lacuna? means a hiatus, a break, a pause,? Casperson explained. ??Loft? is a hangout. My greatest hope is that Lacuna Loft fills the gap I experienced when [my husband and I] were going through our treatments. There is a lot of fun information and good people to connect with.
?We offer the lifestyle suggestions you don?t normally see on the more medically oriented Web sites,? she added. ?Hopefully, Lacuna Loft has the calm, magazine-like feel that will grow as a community, and be inviting and welcoming.?
Just months before she found out she had Hodgkins, Casperson served as one of the primary caregivers for her mother, who was undergoing treatments for a brain tumor. She earned her master?s degree in engineering at the University of Illinois and completed half of her Ph.D. in aerospace engineering before the effects of her medical treatment and the totality of her life over the past few years caused her to take a break.
?We got a lot of medical information from the oncologists about the effects of my treatment, but I was a very busy person,? Casperson said. ?I was a student. I was a marathon runner. I literally did not know how to just sit down and not do anything. I needed to redefine myself.?
As she moved away from academics, she started conceptualizing the Web site, which got off the ground a few months ago. She?s already looking for ways to expand its offerings.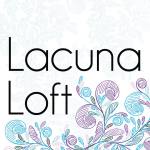 ?There was a lot of planning,? Casperson said. ?We launched in March of 2014. Right now, we are doing this free of charge, but sponsorship is something I very much envision us having in the next year.?
Lacuna Loft offers blogs from other cancer survivors, shopping tips for physical and spiritual needs, and stories on preserving a sense of humor and finding a way to maintain relationships with friends who are not suffering the same fate.
?There is a lot of stress going on, stress on your body,? she said. ?You are really tired by the end of the day. I think that fatigue affects people?s daily schedules. All of my friends would be out at night, and I didn?t know how to connect with these people when they haven?t experienced something like cancer.?
The site notes that it does not offer medical advice. It stays away from anything that seems like diagnosis. It is far more spiritual than technical. It?s a how-to for surviving the life that has been severely attacked by fate.
?I think Lacuna Loft can help connect, be the bridge of the life you had before that was more bustling to this new, slower, day-to-day existence.?