Big Ten Geeks: Wolverines Win in the Barn
Thursday brought conference openers for the four Big Ten teams that didn't get going on New Year's Eve. One game was a laugher, and one was a barn burner. Let's dive right in.
In a fantastic basketball game, Michigan came away with a hard-fought road victory at Minnesota. This one was tight the whole way, as neither team managed a double digit lead at any point. The Wolverines got a huge boost from their bench, with freshman Zak Irvin going 5-of-8 from three for 15 points, and big man Jon Horford posting 14 points and nine rebounds.
Those nice contributions aside, it was really defense that won this game for Michigan, but I'm not sure how much credit the Wolverines deserve for it. The Gophers scored a season-low 0.99 points per possession, but many of the wounds were self-inflicted. Minnesota turned it over on nearly a quarter of its possessions, and the team also couldn't hit a jump shot to save its life.
A glance at the game's shot distribution doesn't speak to great defense from Michigan.
| | | | |
| --- | --- | --- | --- |
| | % shots at rim | % shots 2pt jumpers | % shots 3pt |
| Michigan | 25.0 | 36.4 | 38.6 |
| Minnesota | 35.8 | 28.3 | 35.8 |
The Gophers were getting interior looks and open threes, but they couldn't make anything but the bunnies.
| | | | |
| --- | --- | --- | --- |
| | FG% at rim | FG% 2pt jumpers | FG% 3pt |
| Michigan | 72.7 | 31.2 | 41.2 |
| Minnesota | 78.9 | 6.7 | 26.3 |
That's an incredible 1-for-15 on two-point jumpers for Minnesota. We Geeks abhor the two-point jumper, but that's a ridiculously low conversion rate. In a game the Gophers lost by three points, they were betrayed by the jump shot, and it wasn't because they were overly reliant on it. This was just one of those nights, and like Jon Lovitz in The Wedding Singer, the Wolverines are reaping all the benefits.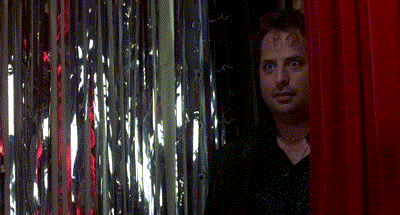 It wasn't all good fortune for Michigan, however, as Glenn Robinson III left the game with an ankle injury and did not return. His status is uncertain, and any prolonged absence would be a big blow to a team already short on its interior rotation. Fortunately, the softest three-game stretch of the Wolverines' schedule is about to begin, with home games against Northwestern and Penn State book-ending a trip to Nebraska. Get well soon, GRIII.
In the night's other action, Wisconsin steamrolled Northwestern in Evanston. This game looked competitive for the first eight minutes or so, then the Badgers started a layup line that would build a 26-point halftime lead. Things didn't get much worse after that for the Wildcats, but they didn't get much better either.
All told, Northwestern allowed Wisconsin to score 1.31 points per trip on a night when the Badgers were cold from three. Shooting 64 percent on twos and turning it over just four times can do that for you. Freshman Nigel Hayes had a breakout game with 19 points, six rebounds, three assists, and no turnovers. Hayes has done most of his damage this season against bad teams (sorry Northwestern fans), but it's looking like Bo Ryan has pulled an underrated gem out of Ohio.
The Wildcats were atrocious, but the play of Alex Olah was a bright spot. The seven-foot sophomore converted inside for a career-high 23 points on 14 shots. For Northwestern, this is going to be a season of looking for the silver linings on some very dark clouds.
With this performance, Wisconsin climbs to a season-best #5 ranking in KenPom, and the site projects the Badgers as favorites in all but two of their remaining games (the exceptions are at Michigan and at Iowa, in which the Badgers are mere one-point underdogs). Wisconsin has the incredible good fortune to not have visits to Ohio State or Michigan State on its docket, so it's increasingly clear that the road to the Big Ten title will go through Madison.
This weekend brings a full slate of conference games, with the headliner being a Saturday afternoon meeting of Michigan State and Indiana in Bloomington. This is basically a toss-up game, and the Hoosiers really need to start collecting quality wins. A loss here doesn't doom Indiana's season, but a win makes the path to an NCAA tournament bid much more navigable.
On Sunday evening, Iowa visits Wisconsin in a game that will test just how long the Hawkeyes are for this fight. The Badgers are more than willing to take the threes that Iowa has been giving opponents this season, so the Hawkeyes better hope they miss a fair share of them.