BTN.com staff, BTN.com staff,

July 14, 2013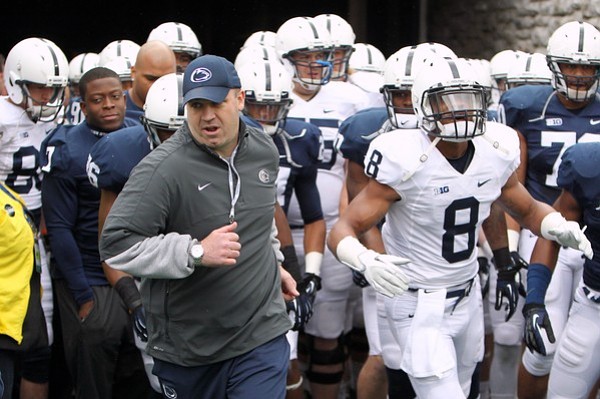 Penn State will open its 2014 football season against the University of Central Florida in Ireland, the first international game for either team.
Officials from both schools along with the Gaelic Athletic Association announced Sunday in Dublin that the game will be played at Croke Park on Aug. 30, 2014, and will air on ESPN-2.
"Our players and coaches are so excited to go to Ireland and play a college football game in such a historic and outstanding venue," Penn State coach Bill O'Brien said. "I have great respect for coach (George) O'Leary and his team and playing UCF in Ireland will be a fantastic experience for all the players, coaches and fans."
Penn State athletic director Dave Joyner and O'Leary, the Central Florida coach, gave details of the game during halftime of the Leinster Senior Football Championship Final between Dublin and Meath.
The Nittany Lions will be the first Big Ten Conference team to play internationally since Michigan State and Wisconsin met in Tokyo in the 1993 regular season finale.
The game will be the eighth American college football game to be played in Ireland. Notre Dame and Navy opened the 2012 season in Dublin's Aviva Park.
Here's a look at Penn State's 2013 schedule: