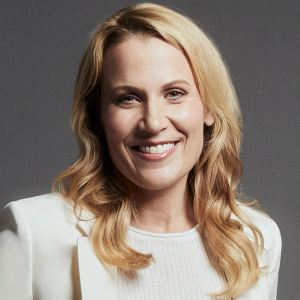 The Lisa Byington Award will be presented annually to the most outstanding female broadcaster in the Big Ten Network StudentU program.
The winner receives an immersive experience in Chicago where she will have the opportunity to work with Big Ten Network producers, announcers, and consultants to record segments at Big Ten Network's studios and work on her demo reel.
To apply, email LisaByingtonAward@btn.com by May 20, 2022 with the following items:
Application Letter
Resume
Demo reel and/or dates worked on StudentU broadcasts
Nomination letter from your school's StudentU Coordinator
About Lisa Byington
Byington, a 1997 Northwestern graduate, was a two-sport student-athlete for the Wildcats in basketball and soccer. She has been at Big Ten Network since the network's inception in 2007 and has broadcast numerous Big Ten sports for BTN in that time. Byington also became the first female play-by-play broadcaster for Big Ten football in 2017 and the first female play-by-play voice for an NCAA Men's Basketball Tournament game in 2021. In September 2021, she was chosen as the first female play-by-play television broadcaster for an NBA franchise, having joined the broadcast team for the NBA world champion Milwaukee Bucks.