Eli Kaberon,

August 17, 2018

Sustainability. As buzz words go, it?s one of the buzziest words around, and with good reason. Who doesn?t want to see change effected on our planet that promotes harmony between the natural and manmade worlds?

But sustainability doesn?t come about in a vacuum. Rather, it is a process of give and take between a variety of community interests, stakeholders and factors with proper consideration given to each. At Michigan State University, the Department of Community Sustainability furthers the goal of creating a healthy and equitable future for all by focusing students? efforts on education and civic engagement with a heavy emphasis on experiential learning.

Professor Lissy Goralnik teaches the course Community Engagement for Sustainability, in which students apply principles they?ve learned about community, equity, civic engagement and leadership to create a project that has real-world implications. Dr. Goralnik asks her class to use the role of community engagement as a sustainable problem-solving strategy.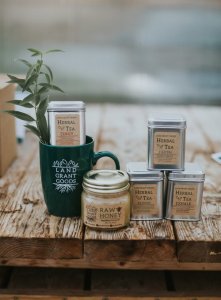 ?Students are so eager for these experiences and to affect change in their communities,? Goralnik said. ?They also find the project work challenging. Community organizations function differently than academia does and aligning the schedules, goals and communication styles of the two requires flexibility and persistence. By the end of the semester, though, the project outcomes and relationships are really rewarding. Students say they learn a lot about the messy process of community engagement, about sustainability and about themselves.?
Among the strategies Goralnik uses to prepare students for the occasionally onerous job of community engagement is through journal writing. Occasionally Dr. Goralnik gives the students prompts, asking them to reflect on a piece of writing, a personal experience or an interaction. Other times, students can write about any topic they?d like. The class ends up revealing their personal inner-selves in these writings, showing how they interact with the highs and lows in life and their interactions with others.
?Ethics as I apply them in the learning context are essentially a way to understand relationships - to the self, to immediate others, and to more distant communities, both human and natural,? said Goralnik. ?This includes expressions related to how one makes decisions, and the reasons for these decisions; how one views the impacts of one?s actions in the world; how one cares for or about others; and how one considers systemic effects of sustainability decision-making. This insight is especially compelling when we observe change over time, or when they are in response to a shared experience, like a field trip or a community project.
?In the community engagement class, what I really like to see is how group relationships, and the group relationship with the community partner, shifts over the course of the semester.?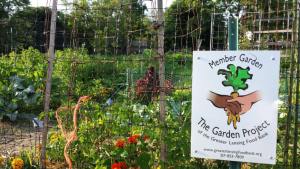 In the past, students in the class have worked with a range of organizations in the greater Lansing area. For Land Grant Goods, a student-run business that sells ?locally-sourced, ethically-created, economically-viable, environmentally-conscious? items, the class created a training manual for volunteers and strengthened relationships with local farms. And, at the Greater Lansing Foodbank?s Garden Project, students developed a protocol to launch a biocultural mapping project with refugee gardeners in the greater Lansing area.
Goralnik believes in applied research, so while she is teaching others, she is also working towards a more sustainable community of her own. This involves locating specific desires an environment may have and working towards meeting those. The only way to help a community is to understand its needs, and that can?t be done strictly as an outsider. Being involved allows Dr. Goralnik to better understand the very topic she is teaching to others.
Continuing to study also allows Goralnik to evolve the class. There is a challenge to both engaging with others and developing content for students that are doing the same, but the balancing act allows her to make a greater impact than she would if she just focused on one.
?It?s really fun way to interact with students and partners, participate in sustainability change and learn the greater Lansing community,? she said. ?I?m grateful for the opportunity to teach an experiential class, and for the students to have this kind of experience required in their degree program. We are excited to create partnerships with local organizations and programs.?