John Tolley,

June 27, 2017

Ah, high school memories: Friday night football games, prom, travelling to South Africa, graduation.

What?s that? You didn?t go to South Africa while in high school? Well, honestly, neither did we, but a group of Evanston Township High School students in suburban Chicago got an all-expenses paid trip to Johannesburg, virtually speaking.

Thanks to an innovative partnership with Northwestern University, students were able to immerse themselves in the culture and current events of South Africa from the comfort of their classroom.

Northwestern Libraries Erik Ponder, an expert in the politics and history of the nation, worked with ETHS social science teach Aaron Becker to create a learning experience that was both ?engaging and interactive,? according to a recent Northwestern Now profile.
?This particular project was inspired by my love for and interest in South African culture and politics,? said Ponder, who holds a master?s degree in political science from Northwestern.
Having traveled to South Africa multiple times since his initial visit in 1994 as an international observer of the nation?s first democratic elections, Ponder has now led five South African virtual immersion courses with ETHS. The most recent iteration, however, marked an increased in involvement from a variety of Northwestern-related entities.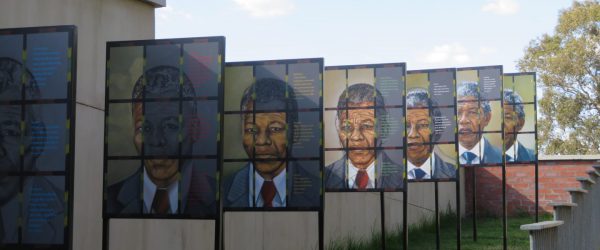 Seventy students in Becker?s sophomore world history classes began the program in March by reading the book ?Welcome to Our Hillbrow: A Novel of Postapartheid South Africa? purchased for them by Northwestern Neighborhood and Community Relations. Through the Weinberg College of Arts and Science?s Program of African Studies, the students were able to screen the 2005 film ?Tsotsi? and tour the Melville J. Herskovits Library of African Studies.
Throughout the course, the students interacted with Ponder, who was on the ground in South Africa, through live video chat and a multimedia blog.
?The students? interaction with me was amazing,? Ponder said. ?They submitted great comments on the blog site, were very active and attentive during our video sessions and enjoyed themselves during the site visit to the library.?
Ponder, who remains in South Africa over the summer researching the political landscape since the end of apartheid for an upcoming project, hopes to continue offering the virtual immersion course with increasing contributions from Northwestern.