And now, a two-minute video from Rutgers about growing exotic hot peppers in New Jersey: BTN LiveBIG
This morning, a friend of ours said he was reducing his consumption of news because…well, you know. It's a little much lately.
Rather than avoid the news entirely or read less, we're trying to cleanse our palettes throughout the day, taking a break from the minute-by-minute news cycle with something that allows us to live completely in the moment and without worry about what is to come. A moment of Zen, if you will.
And that's how we ended up watching this two-minute video about growing hot peppers in New Jersey.
Filmed at Rutgers University's New Jersey Agricultural Experiment Station, the video explodes with color, featuring beauty shots of jalapeno, habanero and long cayenne peppers, but also specialty and exotic peppers, the names of which we won't spoil (save for one below) because hearing them for the first time is as much a delight as seeing them.
Behold: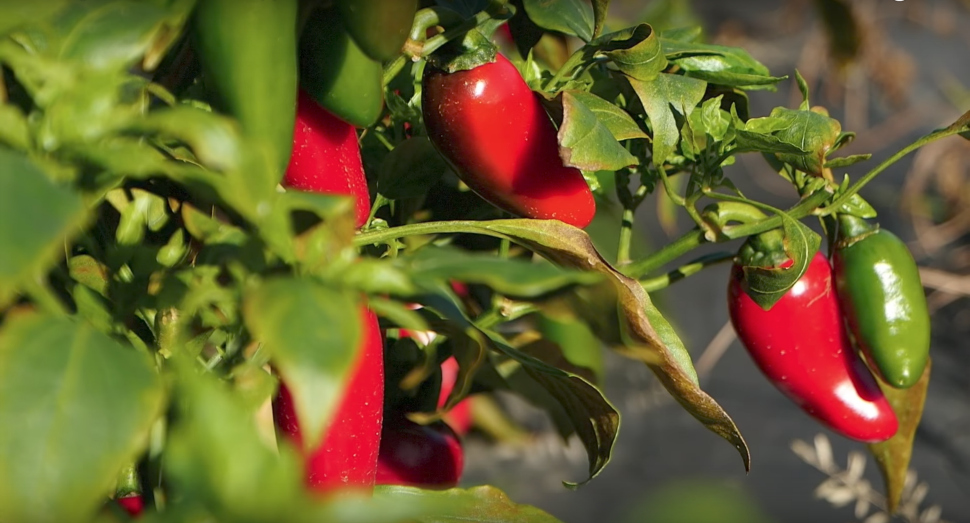 And also: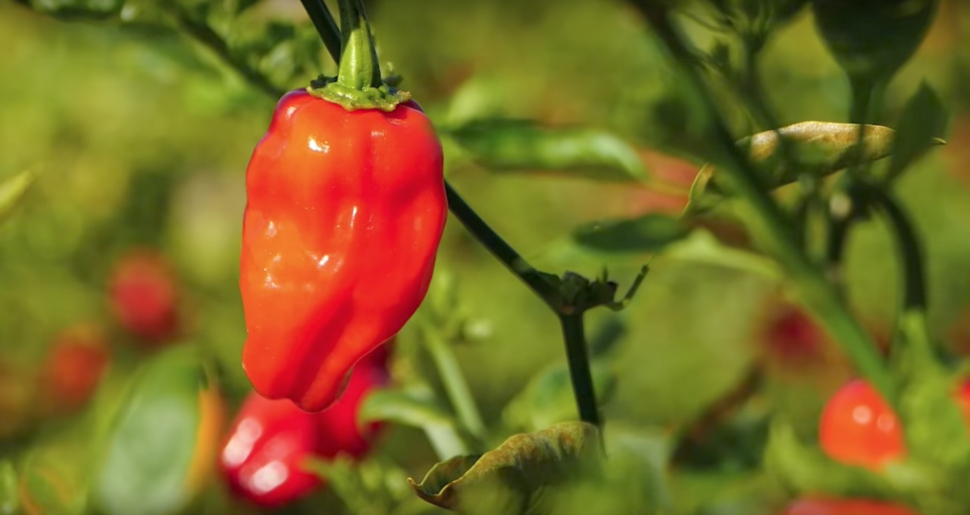 And this:
Ahhh…
We fell into this capsicum fugue after learning Rutgers accidentally developed a pumpkin habanero pepper. Named for its shape, the pepper is the first variety to arrive on the market from Rutgers' exotic pepper breeding program, which formed as a way to provide products to New Jersey's Indian, Latino and Chinese populations and contribute to the Garden State's economy.
"It is not too sharp, but it is sweet and crunchy,'' said Albert Ayeni, a professor in the Department of Plant Biology in the School of Environmental and Biological Sciences, who oversees the exotic pepper research. "If you want to start developing a taste for spice, this is the pepper we would recommend.''
According to Ayeni (who appears in the video), "the hot pepper sauce industry is probably one of the fastest growing industries in the U.S."
When we think of innovation, we too often think of smartphones and disruptive industries. For Rutgers, innovation is happening literally from the ground up.
If we've not yet convinced you that losing yourself in a two-minute video about hot peppers is worth your time then perhaps knowing you will hear the phrases "The flesh must be succulent and crunchy…" and "Trinidad Scorpion and the Ghost Pepper"* will seal the deal.
* These are specific names of peppers but is also going to be our next jazz fusion band name