BTN.com LiveBIG Staff,

August 19, 2016

The medical industry is constantly growing with scientists and doctors developing new technologies to help people. From curing diseases to helping improve local communities, the Big Ten has scientists and doctors hard at work on ways to solve the latest problems in the medical world.

Below are just a few of the exciting strides schools in the Big Ten are making in the health industry.

?University of Nebraska sociology professor Kirk Dombrowski is at the center of that movement. As the head of the school?s Minority Health Disparities Initiative (MHDI), he isn?t afraid to immerse himself in the communities he?s serving - or, on occasion, in a dunk tank.?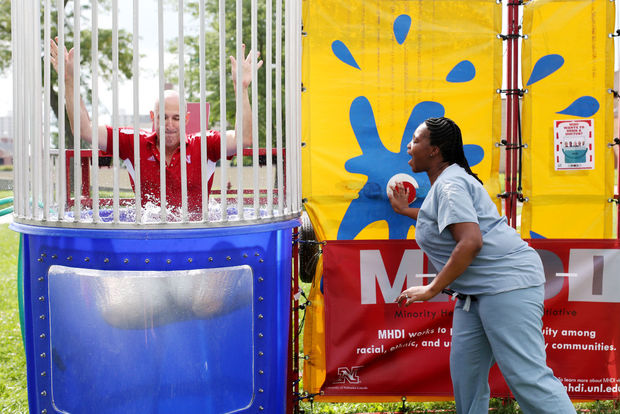 ?We want to put an emphasis on non-communicable disease research in Thailand,? said Kathleen Potempa, Ph.D., R.N., dean of the University of Michigan?s School of Nursing. ?They have done a great job in terms of communicable diseases, but we have seen a rapid increase in non-communicable - or what we call chronic - disease, and we need more research and evidence of how we can treat it and reduce it in their context. They don?t have the infrastructure or training to do it right now.?
Two decades after the worst tragedy in that nation?s history, PIH reports that Rwanda is today considered a positive example of how countries can recover from tragic events.
?I want to link with different entities that may have a different focus,? she said. ?I would love to get external involvement from tech organizations, or companies that have products that need to be tested. I would like to have an external advisory board that can communicate with business, industry and local community leaders to help us find a better future.?
Approximately 70 percent of the homeless population of the United States smokes cigarettes. This begs the question: Why do so many of the country?s poorest citizens have such an expensive, unhealthy addiction?
by Gianna Marshall