BTN.com staff,

April 3, 2016

At your local grocery store, you?ll see an assortment of energy and sport drinks, caffeinated beverages and various juices. In other words, drinks that promise to improve physical performance in one way or another.

But what if there was a drink that could scientifically enhance your brain?s performance?

A University of Maryland School of Medicine professor recently developed Kolé Life Foods, a Baltimore-based company offering a new line of beverages aimed at increasing several different brain functions. As of now, the start-up features four flavors of beverages: Inspire, designed to enhance alertness and focus; Happy, a mood booster; Dreams, which promotes a restful sleep; and Ignite, designed to improve libido.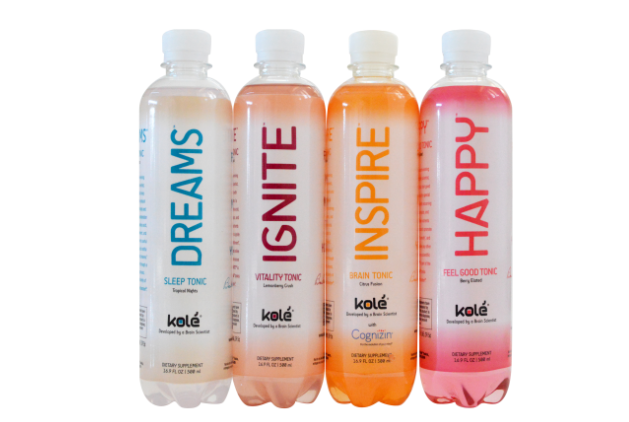 A licensed physician and board-certified psychiatrist, Dr. Bankole Johnson has worked at the University of Maryland since 2013, and he currently serves as chair of the Department of Psychiatry and professor of pharmacology, anatomy and neurobiology.
An expert in psychopharmacology, he started the company on the basis of his scientific work. He was inspired to create the unique drinks by his father, who was a nutrition specialist.
?As early as I can remember, [he] was trying out my sister and me on various supplements, which he would make us as shakes to help support our brains,? Johnson said on the company website. ?All of this was more than five decades ago, long before anyone had awakened to the thought of creating functional drinks for the brain.?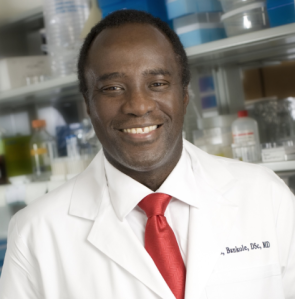 To create his own line of energy and wellness drinks, Johnson researched the way amino acids, nootropics, trace elements and vitamins promote health in the brain.
?Certain naturally-occurring nutrients, when applied correctly, can be used to enhance certain desired functions of the brain,? Johnson explained.
?My own journey into the world of dietary supplements that may help promote healthy functioning of certain functions of the brain is a strange and curious one,? he added. ?Rapidly, I came to the realization that the brain is not a gland but is regulated by a multitude of mechanisms that keep many of its functions in fine balance.?
These drinks, which are made in California, will be sold through kolelifefoods.com and Amazon for $3 a bottle.
Johnson founded his company to provide ?health-conscious men and women? an accessible solution for improving their quality of life. And, he added, he?s already gotten anecdotal evidence that his venture is working for some consumers.
[btn-post-package]?One of my friends who tossed and turned in bed tried Dreams and now sleeps restfully,? Johnson said.
He added that he?s planning to grow the company and improve the products over the next few years.
?We want to widen our range so as to support other normal healthy functions of the mind across the generations,? he said.
And speaking of generations, Johnson said he?s inspired to create a healthy lifestyle for his own family far into the future.
?I am an optimist and like to believe the best day is still to come,? he said.
By Meg Sullivan