Brent Yarina, BTN.com Senior Editor,

December 12, 2015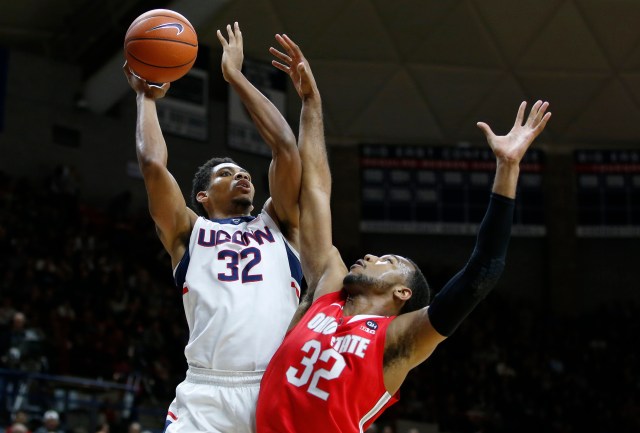 Ohio State associate head basketball coach Dave Dickerson missed Saturday's game at Connecticut due to the death of his sister, Gloria Heyward.
To honor Heyward, the Buckeyes wore "GH" patches on their jersey and the Ohio State coaching staff donned "GH" pins on their suit coats.
Dickerson, the former coach at Tulane, came to Ohio State in 2010 and was promoted to his current position in 2011.