BTN.com staff,

September 28, 2015

Purdue?s Steven Collicott can?t help but laugh as he considers one of comedian W.C. Fields? most well-known quotes: ?Never work with animals or children.?

That?s because he?s found himself doing both, in a manner of speaking.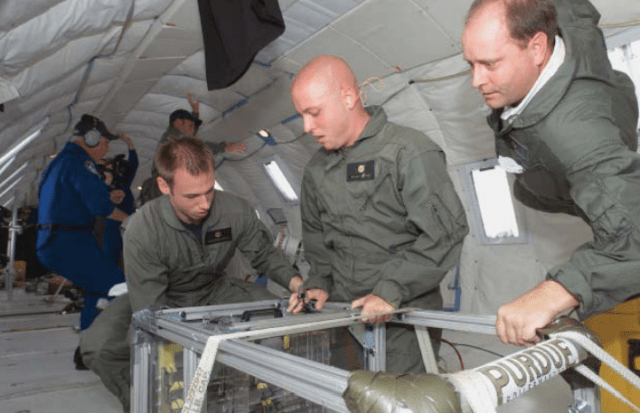 Collicott, a Purdue professor and associate head of engagement at the university?s School of Aeronautics and Astronautics, is teaming up with second-graders from Cumberland Grade School in West Lafayette, Ind., to figure out whether or not a firefly can light up in space.
When the question first came up in the class, teacher Maggie Samudio knew where to turn.
?I couldn?t answer that question because I?m not a rocket scientist,? said Samudio. ?So I said, ?I know who I can ask.??
She e-mailed Collicott who, rather than simply responding, decided to take it much further.
?It was a convergence of several things,? explained Collicott, whose daughters attended Cumberland. ?Since 1997, I?ve taught a class at Purdue on zero-gravity flight experiments so I have some good experience. Also, the Arete-STEM Foundation had just been incorporated to advance this type of opportunity. The foundation brings low cost access to sub-orbital space for schools and here was an interested school.?
Collicott volunteers his services on the Arete-STEM science advisory board, helping schools like Cumberland grab their own slice of space. In this case, it will cost a mere $3,000 to secure a small spot on the rocket?s subdivided chamber.
?It?s phenomenal they?ve figured out how to get the cost down to where most any school in the country with donations, fundraising and local business support can acquire ride on a flight,? Collicott said.
In that little section, they?ll place a small cube that can be held in your hand that has the relevant chemicals that make fireflies light up, mechanisms for mixing those materials in order to create a possible illumination and equipment to record the results.
While he works on his part of the project with a group of his students at Purdue, Collicott regularly corresponds with Samudio. He?s made quite the impression on her class during his visits, too.
?We?ve had other guests from Purdue in my class on various occasions,? Samudio said, ?but when he and his students came by, you would have thought rock stars had shown up. They were here all morning and so engaged in different activities. Everyone was so excited and cooperative.?
Just as the grade-schoolers have been inspired by Collicott, he?s come away impressed by their sheer fascination and outside-the-box thinking.
?What struck me was the unbridled creativity of their thinking,? Collicott said. ?I was explaining that we will launch from California at some point in 2016 and frankly, no one wants to take insects from one part of the country to another. One student raised his hand and suggested building a miniature robotic firefly and then that would work when we wanted it to work. I said, ?Yes, but that might take a little longer?? I did think it was a creative approach, though.?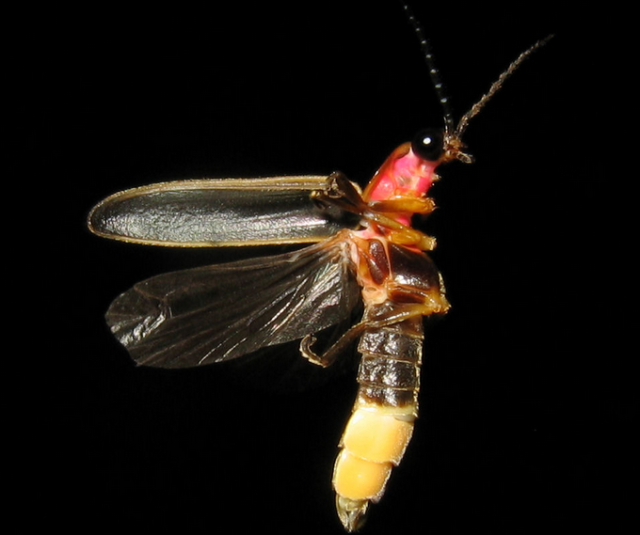 It was one of Samudio?s students, a girl named Kayla, who wondered last year why Indiana was one of the few states in the U.S. without a state insect. As a class, they decided they wanted to nominate the firefly for that honor.
Samudio encouraged her class to delve deeper, and before long, they flooded state?s top elected officials with letters. In most cases, they heard back and the fire gained even more fuel. A Facebook page is updated with the latest information on that mission.
From that effort, their minds turned to figuring out the unique properties of the firefly, and how those might be affected by space travel.
?I just found it really stimulating that it was a convergence of the students? effort to make the firefly the state insect of Indiana, which is an ongoing effort,? Collicott said. ?What a fabulous classroom environment that must be for these kids to have things happen in that way.?
As for the experiment itself, the chemistry of fireflies in space will be examined. The insects will be onboard the Arete-STEM Foundation?s first research flight, residing in a cozy four-inch cube.
?On my end, we are working with the foundation and speaking with them about how much electrical power we can get from the rocket, as well as what type of signal we?ll receive to trigger the start of the experiment, as it will be loaded at least several hours before launch,? Collicott said. ?At that point, we will start recording data or what we call interfacing with the rocket.?
Until the flight takes place, Collicott will work with Samudio to create agendas for the class relating to the experiment. Her students will also be busy compiling books on fireflies covering everything from their anatomy to their diet. Already, the experiment has had a powerful impact on the students? scientific curiosity.
[btn-post-package]?The students have learned that their questions are important,? Samudio said. ?If they ask their questions to the right people and in the right way, you never know how things might turn out. They have felt so empowered to know they are capable of causing a positive change. They have discovered a lot of things they did not previously know and we have had a lot of great discussions as a result.?
As someone who regularly deals with highly advanced topics, it?s a welcome change of pace for Collicott to team up with young, curious students. He?s made a point of doing so consistently over the last two decades.
?They keep you on your toes,? Collicott said. ?You think you know what you?re doing and you think you know what?s coming, but whether it is eight-year olds or 18-year olds, there is always some surprise.?
By Adam Fluck