BTN.com staff,

September 6, 2015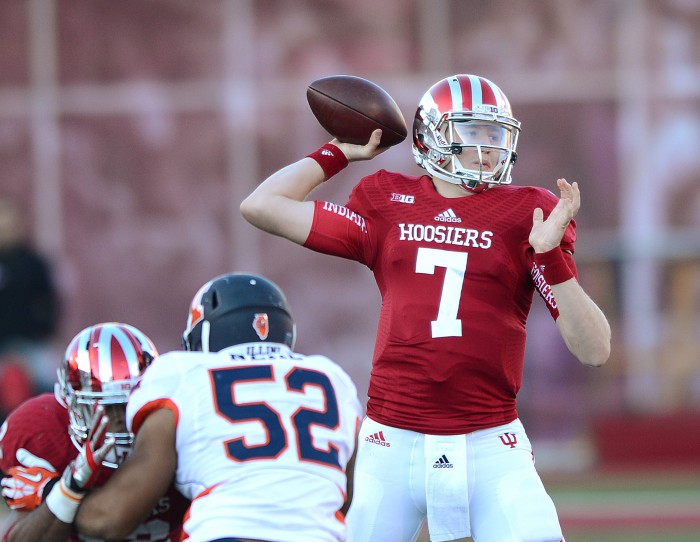 If you asked Indiana University senior quarterback Nate Sudfeld which one of his career numbers he?s most proud of, he probably wouldn?t say it?s the 4,306 passing yards, 34 touchdown passes or the 60.5 percent completion rate he got in his previous three seasons at the school.
No, he?d likely say his most important stat is ?two,? as that?s the number of times he?s traveled to the East African nation of Uganda - infamous for human-rights abuses and violence through the 1970s and 1980s - on humanitarian missions. Those experiences gave him valuable perspective on the serious issues people around the globe are dealing with, most of which go well beyond so-called ?first-world problems.?
?It?s really shaped my worldview,? Sudfeld said. ?I understand it?s a big world out there.?
At this summer?s Big Ten football Kickoff Luncheon, Sudfeld gave a memorable speech in which he shared his experiences as a team member of Assist International, a humanitarian organization started by his grandfather. He also made an appeal to his fellow student-athletes: use your situation to do good in the world.
Sudfeld, a native of Modesto, Calif., was a teenager when he made his first trip to Uganda.
?When I went when I was 14, I had no idea what to expect - no idea the world was that big and no idea how people could live on so little,? Sudfeld said. ?It?s hard to explain the experience and do it justice.?
He made his second trip during Indiana?s most recent spring break. Sudfeld and his parents, two brothers and two sisters traveled to the town of Atiak, where they visited several homes for orphans. Among them was the first of 10 to be built by Assist International with a $25,000 donation from Sudfeld?s brother Zach, a tight end with the New York Jets who didn?t make the trip and is on season-ending injured reserve.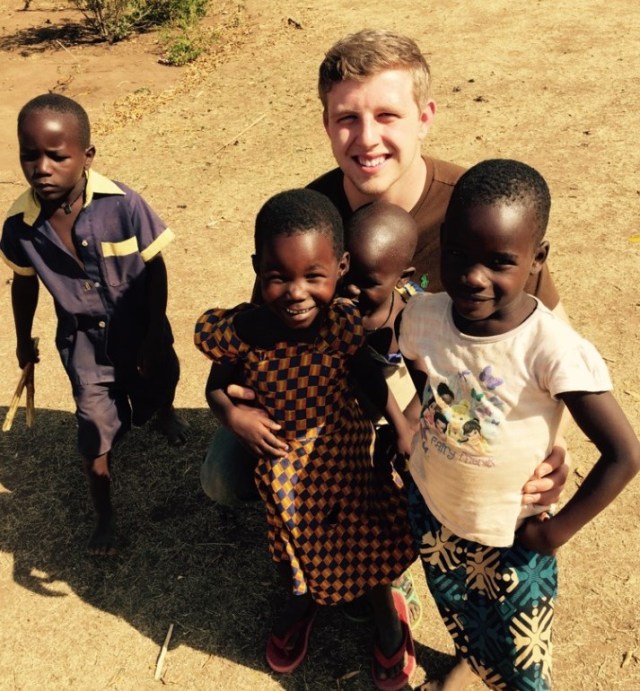 The highlight for Sudfeld on this most recent trip could have been seeing the work of Sister Rosemary Nyirumbe, who in 2014 was named to Time magazine?s list of the 100 most influential people in the world. Nyirumbe built the Saint Monica Girls? Tailoring Center, a school for woman who were victimized and enslaved during the genocidal rule of Ugandan warlord Joseph Kony.
Seeing how Nyirumbe has touched the lives of others with her selflessness and dedication left an impression Sudfeld. He said he wants to carry that same spirit into the football season, when the Hoosiers hope his leadership skills can help the team continue its own revitalization effort. (They took their first step yesterday, when they pulled out a late victory against Southern Illinois University after trailing at halftime.)
[btn-post-package]?Sister Rosemary has revitalized the girls and taught them how to get back on their feet,? Sudfeld said. ?I have a lot of opportunities to take advantage of ? I feel like I come into practice, film sessions, workouts ? with an excitement to be here. I get so pumped up to work with my teammates. We are privileged to be at Indiana University, and I appreciate the opportunities I have been given.?
By Tony Moton