Sean Merriman, BTN.com web editor,

August 26, 2015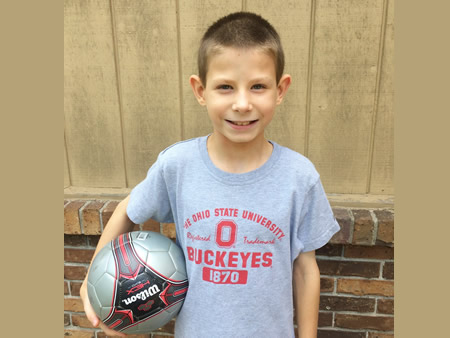 Ivan Applin is a 10-year-old boy from Toledo, and he is a huge Ohio State football fan.
Applin recently underwent a cardiac catheterization, a procedure where a small wire-framed device, a Cardioform, is used to close holes in the heart. The surgery was due to a condition that creates holes in the heart and interferes with proper blood flow. It was scheduled to be held at the University of Michigan's C.S. Mott Children?s Hospital.
Like any individual, Applin had concerns before going through with the procedure. However, there was one specific question he had for doctors before the surgery.
"Will the doctors make my heart love University of Michigan instead of Ohio State?"
According to UofMHealthBlogs.org, Applin's doctor, Dr. Grifka, assured him that he would wake up loving the Buckeyes just as much as he ever did.
According to U-M Health System, after the procedure, "Ivan was walking and eating later the same day and able to return home the following morning. He had no incision, stitches or blood transfusion, and will be able to return to normal activities within a few weeks."
This is truly an amazing story that all can enjoy.