BTN.com staff, BTN.com staff,

November 15, 2014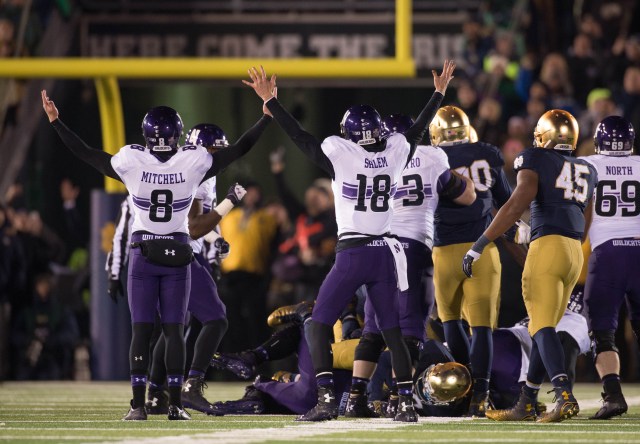 Northwestern coach Pat Fitzgerald already knew what it felt like to beat Notre Dame. That's because he did it as a linebacker in 1995, in a game the Chicago Sun Times described as "The Upset of the Century."
He thinks he likes this win more. Northwestern's Jack Mitchell forced the game into overtime with a 45-yard field goal with 19 seconds left in regulation, then hit a 41-yard field goal to give Northwestern a 43-40 win over No. 15 Notre Dame Saturday.
Fitzgerald said he hadn't talked about the 1995 game with his team but said they knew about it because of media reports.
"It should be told. It's a special part of our tradition and a special part of our history," he said.