Brent Yarina, BTN.com Senior Editor,

November 14, 2014

Basketball season is here! The regular season officially tips off tonight.

Are you ready?

Before the action starts, you'll want to check out our in-depth Big Ten preview that features school-by-school analysis from a beat writer of every team.

We asked the beat writers for their team's best player, top newcomer, best case and worst case.

Miss any of our other preseason coverage? Here's Stephen Bardo's top newcomers and breakout players. Don't forget about our preseason All-Big Ten teams or the media's 2014-15 predictions, either. Polls? We have those, too.

Get our 2014-15 Big Ten preview below.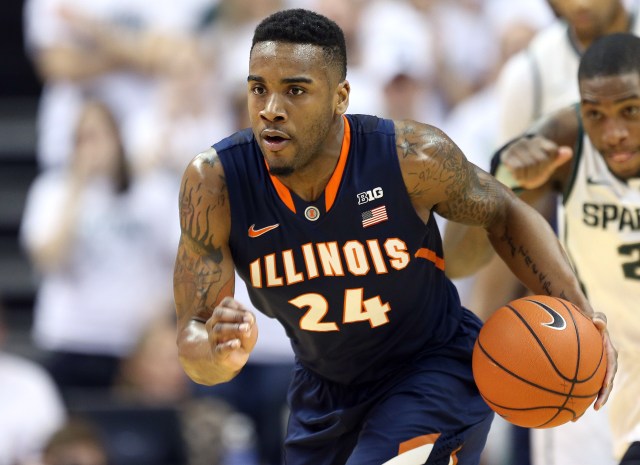 ILLINOIS
Best player: Rayvonte Rice. Lot of folks are excited about Malcolm Hill's progress, and rightfully so, but Rice is a proven veteran who just knows how to get buckets.
Top newcomer: Leron Black. The freshman from Memphis is already a fan favorite for his toughness and blue-collar approach. Illinois hasn't had a gritty player like him in a very long time.
Best case: The Illini reach the second weekend of the NCAA tournament for the first time in a decade, knocking off Bill Self, Cliff Alexander and Kansas in a Round-of-32 matchup with storylines galore."
Worst case: The Illini fail to reach the NCAA tournament for the second straight season and they fall to Bruce Peal's Auburn squad in a first-round NIT game that will send the fan base into an unprecedented tailspin.
— Marcus Jackson (@MarcusJ_NG)
ILLINOIS ESSENTIALS
Coach: John Groce, 3rd year (43-28, 15-21)
Returning starters: 4
Returning letterwinners: 8
2013-14 Big Ten finish: 7-11 (T-8th)
Preseason ranking: AP: NR; Coaches: NR
Twitter: @IlliniHoops
***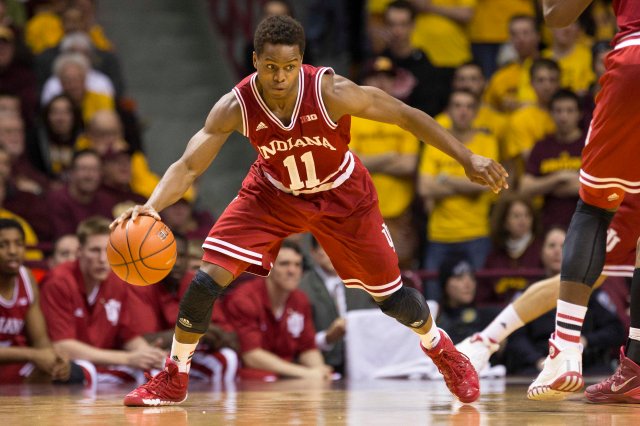 INDIANA
Best player: Yogi Ferrell. A better supporting cast on the perimeter should take some of the pressure to score off of Ferrell, but he should still lead IU in scoring and produce at an All-Big Ten level.
Top newcomer: James Blackmon Jr. One of just two McDonald's All-Americans to enter the Big Ten this season, Blackmon Jr. is a college-ready scorer who will be a driving force behind improved perimeter shooting in Bloomington.
Best case: Indiana overcomes its lack of post size because of an elite backcourt, defends its home court in league play and returns to the NCAA tournament after missing the postseason altogether last season.
Worst case: Rebounding, along with turnovers, becomes a crippling issue for a team with little margin for error due to a lack of frontcourt depth and the Hoosiers sit home again come March Madness.
— Alex Bozich (@insidethehall)
INDIANA ESSENTIALS
Coach: Tom Crean, 7th year (101-97, 40-68)
Returning starters: 2
Returning letterwinners: 6
2013-14 Big Ten finish: 7-11 (T-8th)
Preseason ranking: NR; NR
Twitter: @IndianaMBB
***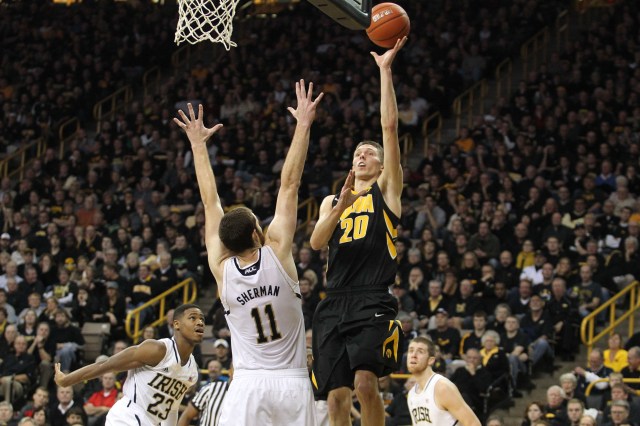 IOWA
Best player: Jarrod Uthoff. What, you were looking for Aaron White? I love White, but Uthoff is the most skilled player on the team. The challenge is for Uthoff to finally play like he knows that.
Top newcomer: Trey Dickerson. More quickness than any Iowa guard in years and should help Iowa push the tempo of the break. But expect early inconsistency.
Best case: 12-6 in the Big Ten and a four-seed in the NCAA tournament
Worst case: 8-10 in the Big Ten and the N.I.T. Out of conference games against Texas, Cal or Syracuse, at North Carolina, Iowa State and Northern Iowa will make things tough.
— Jon Miller (@HawkeyeNation)
IOWA ESSENTIALS
Coach: Fran McCaffery, 5th year (74-63, 30-42)
Returning starters: 3
Returning letterwinners: 10
2013-14 Big Ten finish: 9-9 (6th)
Preseason ranking: NR; No. 25
Twitter: @IowaHoops
***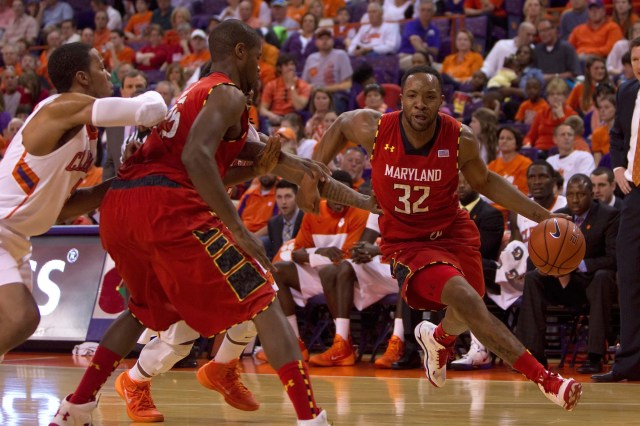 MARYLAND
Best player: Dez Wells. Senior guard is emotional leader; also team's top returning scorer and one of its best perimeter defenders.
Top newcomer: Melo Trimble. Freshman point guard is a natural scorer who will also facilitate Maryland's new-look offense.
Best case: Behind Wells, Evan Smotrycz and a host of newcomers, Maryland has the pieces to fare well in Big Ten and return to the NCAA Tournament.
Worst case: Bottom four of the Big Ten. The team will rely heavily on a number of fresh faces, including Trimble, who will be expected to contribute early and adapt quickly to the Big Ten.
— Roman Stubbs (@romanstubbs)

MARYLAND ESSENTIALS
Coach: Mark Turgeon, 4th year (59-43)
Returning starters: 2
Returning letterwinners: 8
2013-14 Big Ten finish: NA
Preseason ranking: NR; NR
Twitter: @TerrapinHoops
***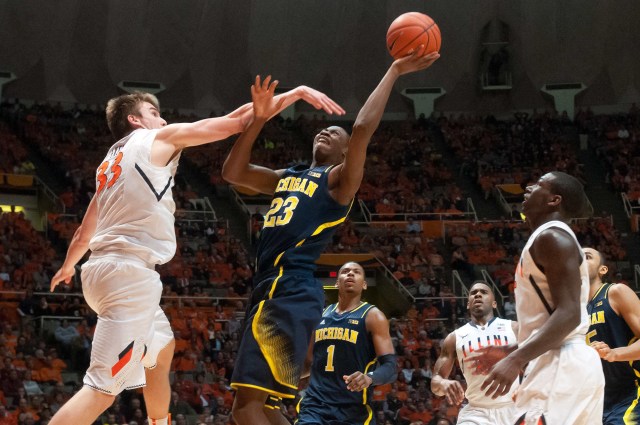 MICHIGAN
Best player: Caris LeVert. On a team needing to replace holes in scoring, defense and rebounding, LeVert excels in each and will be the Wolverines' go-to option when it matters most.
Top newcomer: Kameron Chatman. A smooth and methodical lefty, Chatman will fill the forward spot left open by Glenn Robinson III. He'll need to answer the bell in rebounding and when matched up against opposing post players.
Best case: Six freshmen grow up quickly and Derrick Walton Jr. turns into an All-Big Ten point guard, pushing the Wolverines to a top-three finish in the conference and a top-five seed in the NCAA tournament.
Worst case: A rebuilt frontcourt struggles to find its footing and Walton and Zak Irvin don't take significant sophomore steps forward, leaving Michigan in the muddled middle of the Big Ten and perilous seat in the NCAA tournament bubble.
— Brendan Quinn (@BFQuinn)
MICHIGAN ESSENTIALS
Coach: John Beilein, 8th year (150-94, 70-56)
Returning starters: 2
Returning letterwinners: 8
2013-14 Big Ten finish: 15-3 (1st)
Preseason ranking: No. 24; No. 23
Twitter: @umichbball
***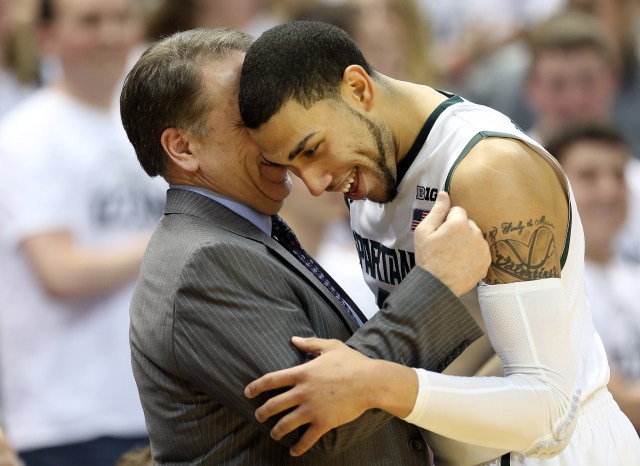 MICHIGAN STATE
Best player: Denzel Valentine. Valentine is the unquestioned floor leader, the player who will most frequently run the offense, and who will decide the flow of an offense no longer with quite as many proven parts. He's a better athlete than opponents realize, an elite passer with rare vision. He's reshaped his body, improved his shot and it is finally his team
Top newcomer: Bryn Forbes Jr. The shooting guard out of Cleveland State won two state titles with Valentine at Lansing High School, along with Iowa's Anthony Clemmons.
Best case: The Valentine-Branden Dawson combo winds up being a first-team all-conference tandem, and the Spartans make up for the loss of two first-round NBA draft picks by having a dazzling floor general and determined leader, and a motivated behemoth athlete. In that case, even considering Wisconsin, this is a Big Ten title contender.
Worst case: MSU's interior questions wind up being a legitimate weakness and the enigmatic Dawson isn't the consistent force the Spartans hope he's ready to be. In this case, it's a middle-of-the-pack finish and an early NCAA tournament exit.
— Graham Couch (@Graham_Couch)
MICHIGAN STATE ESSENTIALS
Coach: Tim Izzo, 20th year (468-187, 221-101)
Returning starters: 2
Returning letterwinners: 9
2013-14 Big Ten finish: 12-6 (T-2nd)
Preseason ranking: No. 18; No. 18
Twitter: @MSU_Basketball
***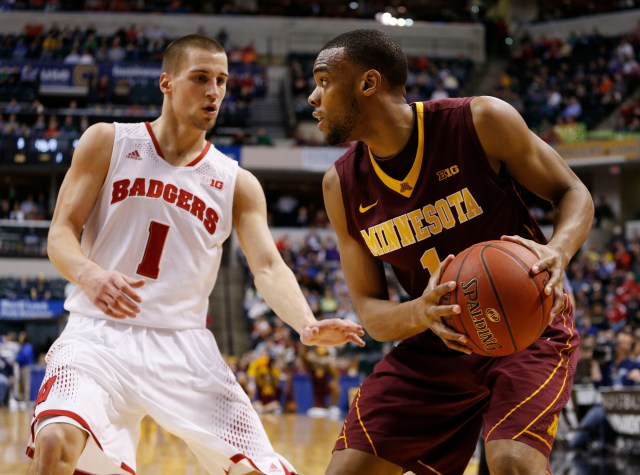 MINNESOTA
Best player: Andre Hollins. Gophers coaches swear that the senior guard is back to the pre-ankle injury Hollins, who was one of the top scorers in the Big Ten to begin last season.
Top newcomer: Carlos "Squirrel" Morris. The 6-foot-5 junior college transfer reminded some Minnesota fans offensively of former All-Big Ten standout Vince Grier after his 23-point performance in an exhibition game victory.
Best case: The Gophers' senior backcourt of Hollins and point guard DeAndre Mathieu prove to be one of the best guard tandems in the conference en route to a winning Big Ten record for the first time since 2005 and Richard Pitino's first NCAA tournament bid.
Worst case: Hollins never returns to his old form, which puts pressure on Mathieu and forces Pitino to start freshman guard Nate Mason as the Gophers play themselves out of NCAA tournament contention in March.
— Marcus Fuller (@GophersNow)
MINNESOTA ESSENTIALS
Coach: Richard Pitino, 2nd year (25-13, 8-10)
Returning starters: 4
Returning letterwinners: 8
2013-14 Big Ten finish: 8-10 (7th)
Preseason ranking: NR; NR
Twitter: @GopherMBB
***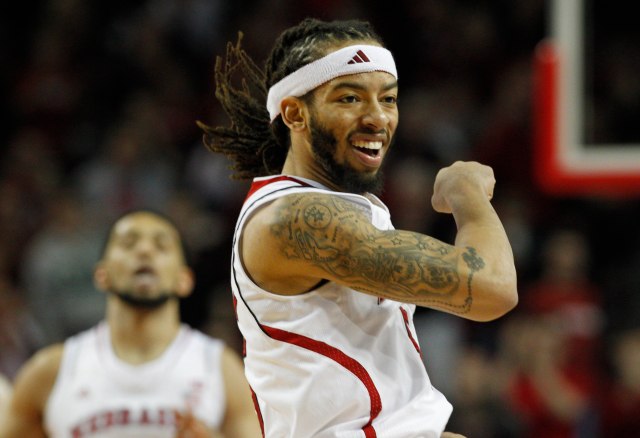 NEBRASKA
Best player: Terran Petteway
Top newcomer: Tarin Smith
Best case: Nebraska builds off last season?s growth and earns a high enough seed in the NCAA Tournament to play in Omaha, where it wins the program?s first NCAA Tournament game in front of a frenzied, red-dominated crowd.
Worst case: Nebraska doesn?t handle expectations well, Petteway lets the NBA talk affect his play and the Huskers fall back in the Big Ten pack, missing the NCAA Tournament and starting the narrative that last season was a one-hit wonder.
— Brian Rosenthal (@HuskerExtraBR)
NEBRASKA ESSENTIALS
Coach: Tim Miles, 3rd year (34-31, 16-20)
Returning starters: 5
Returning letterwinners: 9
2013-14 Big Ten finish: 11-7 (4th)
Preseason ranking: No. 21; No. 21
Twitter: @HuskerHoops
***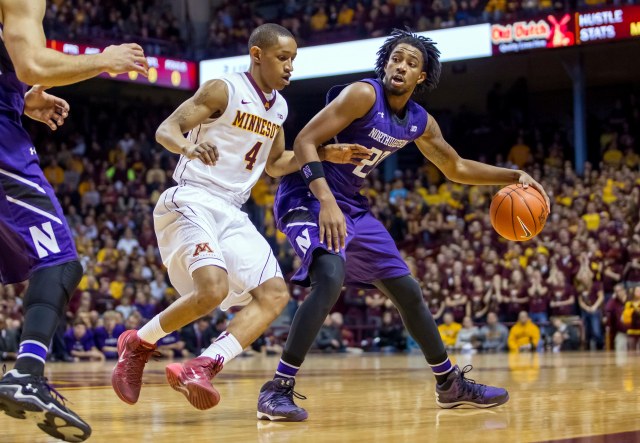 NORTHWESTERN
Best player: JerShon Cobb. Cobb will have some competition for this from a strong freshman class, and Tre Demps will be the go-to guy, but Cobb is Northwestern's best all-around player, and in his best games, the Wildcats will be able to hang with the heavyweights.
Top newcomer: Bryant McIntosh. Four-star Chicago native Vic Law is the trendy pick here, but McIntosh has really shown off his impressive court vision and ball skills in the (short amount of) action so far, and he'll be a big part of improving NU's offense.
Best case: The best NU can realistically hope for is a strong record against a weak non-conference slate and some upsets in Big Ten season to reach the NIT.
Worst case: The offense doesn't improve as much as expected, the defense gets worse and the Wildcats struggle with some bad losses to bad teams in non-conference season, followed by some big blowout losses during Big Ten play, failing to even get close to any postseason tournament.
— Kevin Trahan (@k_trahan)
NORTHWESTERN ESSENTIALS
Coach: Chris Collins, 2nd year (14-19, 6-12)
Returning starters: 4
Returning letterwinners: 6
2013-14 Big Ten finish: 6-12 (T-10th)
Preseason ranking: NR; NR
Twitter: @NUMensBball
***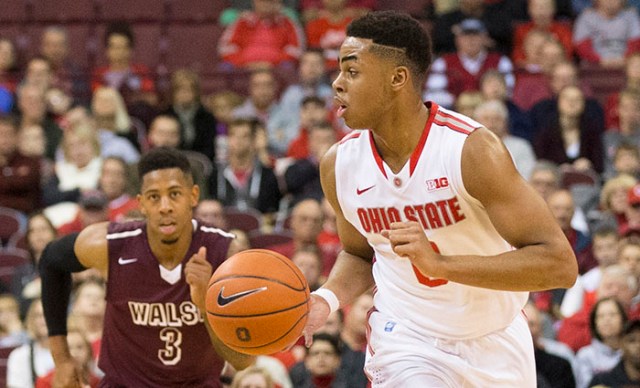 OHIO STATE
Best player: D'Angelo Russell. He is both a scorer and a distributor with great court vision for a freshman.
Top newcomer: D'Angelo Russell
Best case: The Buckeyes fill in the gaps in their new, 2-3 zone defense and keep opponents away from the rim, and their own shots find the inside of the rim more often than they have the past two seasons.
Worst case: They don't shoot any better than they have the past two seasons, putting more pressure on a defensive style they've never played before at this level.

— Bob Baptist (@BBaptistHoops)
OHIO STATE ESSENTIALS
Coach: Thad Matta, 11th year (275-83, 121-53)
Returning starters: 2
Returning letterwinners: 6
2013-14 Big Ten finish: 10-8 (5th)
Preseason ranking: No. 20; No. 20
Twitter: @OhioStateHoops
***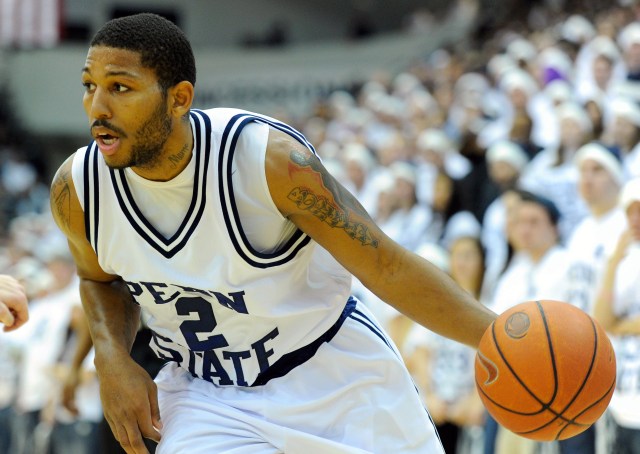 PENN STATE
Best player: D.J. Newbill. Newbill finished second in the Big Ten in scoring last season and carried the team at times.
Top newcomer: Shep Garner. Garner, a freshman from Chester, Pa., will see minutes as part of a rotation at point guard replacing the graduated Tim Frazier.
Best case: 19-12. If Penn State can take care of its nonconference slate and battles to seven or eight wins in the Big Ten, the Nittany Lions could be closing in on 20 wins going into the postseason.
Worst case: 15-16. If the group surrounding Newbill doesn't turn the corner, Penn State could be looking at another losing season.
— Ryne Gery (@rgery)
PENN STATE ESSENTIALS
Coach: Pat Chambers, 4th year (38-59, 12-42)
Returning starters: 4
Returning letterwinners: 9
2013-14 Big Ten finish: 6-12 (T-10th)
Preseason ranking: NR; NR
Twitter: @PennStateMBB
***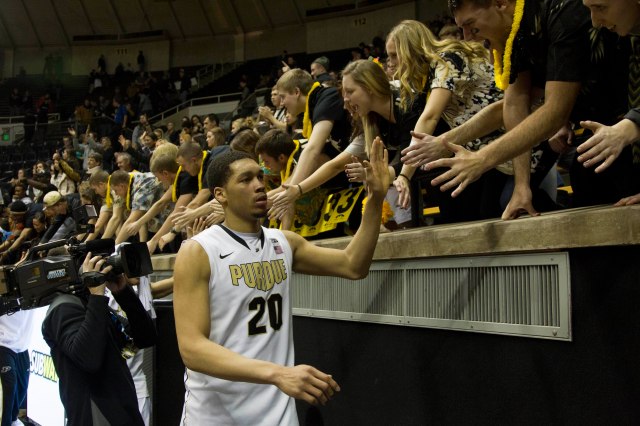 PURDUE
Best player: AJ Hammons. As Hammons goes, so go the Boilermakers — and he seems more able and willing to accept that than ever before.
Top newcomer: Jon Octeus. Purdue?s five-man freshman class is talented, but the Colorado State transfer stabilizes the point guard position and adds a smart, versatile defender.
Best case: Purdue is the surprise team of the Big Ten, riding a rejuvenated A.J. Hammons to a top-6 NCAA tournament seed.
Worst case: Hammons gets hurt, the freshmen are a year away and the Boilermakers endure a third straight losing season.
— Nathan Baird (@nbaridjc)
PURDUE ESSENTIALS
Coach: Matt Painter, 10th year (191-112, 89-69)
Returning starters: 3
Returning letterwinners: 9
2013-14 Big Ten finish: 5-13 (12th)
Preseason ranking: NR; NR
Twitter: @BoilerBall
***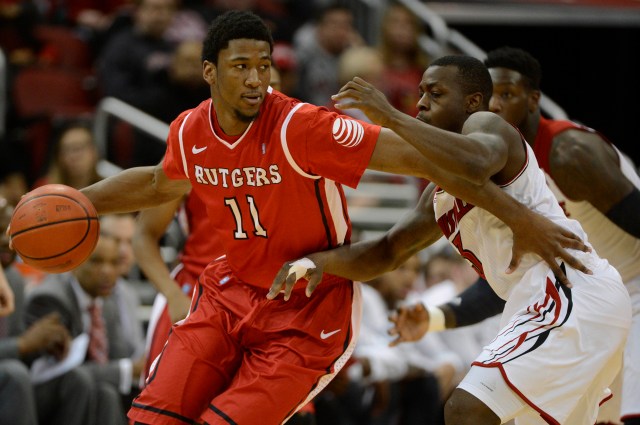 RUTGERS
Best player: Kadeem Jack. The senior forward is a legitimate pro prospect. He could play in the NBA, and at the very least should carve out a productive career overseas.
Top newcomer: Bishop Daniels. Plenty of options to chose from, but the Miami and ASA Junior College transfer guard is going to be counted on to provide leadership, defense, ballhandling and a scoring punch in his season at RU.
Best case: Jack's thumb injury doesn't linger, and led by he and senior guard Myles Mack, Rutgers remains competitive in most of its Big Ten games, and maybe even steals one or two they aren't supposed to win at home against favored opponents. The Scarlet Knights surpass their unanimous last-place selection and finish 12th.
Worst case: Rutgers struggles as much, if not more, than anticipated in its new surroundings, and Eddie Jordan struggles to win as many conference games as his football counterpart Kyle Flood did, with more than double the opportunities.

— Matt Hladik (@matthladik919)
RUTGERS ESSENTIALS
Coach: Eddie Jordan, 2nd year (12-21)
Returning starters: 3
Returning letterwinners: 8
2013-14 Big Ten finish: NA
Preseason ranking: NR; NR
Twitter: @RutgersMBB
***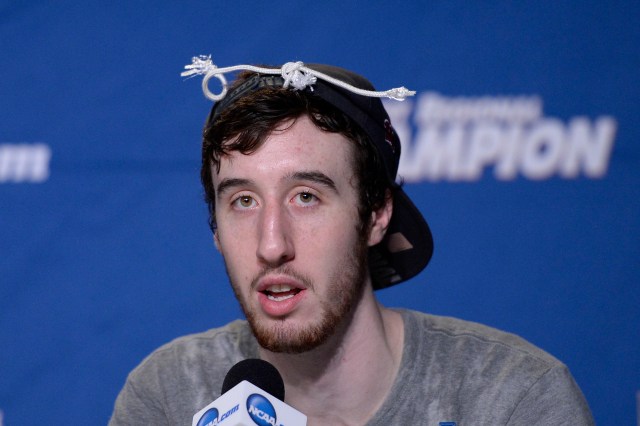 WISCONSIN
Best player: Frank Kaminsky. After his national emergence in last year's NCAA Tournament, the 7-footer could be a lottery pick in the 2015 NBA draft with another standout season.
Top newcomer: Ethan Happ. The 6'9, 230-pound forward joins Wisconsin after averaging 33 points and 15 rebounds per game as a senior for Rockridge High School (Ill.)
Best case: National championship. And, more pictures like the one above.
Worst case: No Big Ten title and a first-round exit in the NCAA Tournament. Endless Bo Ryan Rage GIFs.
— Mike Fiammetta (@mikefiammetta)
WISCONSIN ESSENTIALS
Coach: Bo Ryan, 14th year (321-121, 156-66)
Returning starters: 4
Returning letterwinners: 11
2013-14 Big Ten finish: 12-6 (T-2nd)
Preseason ranking: No. 3; No. 4
Twitter: @BadgerMBB