Brent Yarina, BTN.com Senior Editor,

November 12, 2014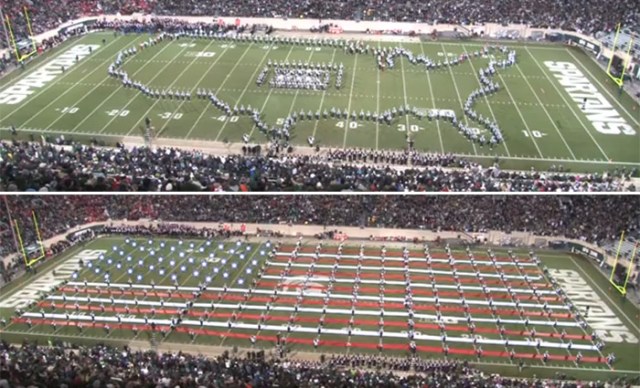 Big Ten football teams celebrated Veterans Day this past weekend, and the Michigan State band had one of the coolest tributes.
At halftime of the team's game vs. Ohio State on Saturday night at Spartan Stadium, the band put on a memorable "Veterans Day Tribute."
The best par came at the end, as the finale featured the band members forming the outline of the United States and then the American Flag, stretching from one end zone to the other.
It's really cool stuff, and you can check it out at the 6:05 mark in the video below.