Ryan Sullivan,

November 7, 2014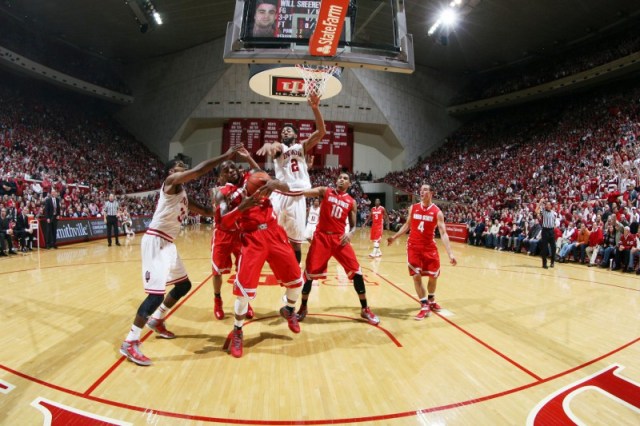 Basketball season officially begins next week, and I can?t think of anyone who is more excited to tip it off than the students who are part of Indiana?s Student U program.
[ MORE: View our BTN2Go schedule | Subscribe to BTN Plus ]
BTN?s first men?s basketball live telecast is at 7 p.m. ET Monday, with Indiana hosting Indianapolis in exhibition action.
What is an exhibition game for the Hoosiers is a dream come true for the students, who will be producing the scrimmage. The game marks the second time in network history that a Student U production of a men?s basketball game will air live on BTN and BTN2Go. Last season, BTN provided live coverage of a Michigan men's basketball exhibition game produced by Student U.
BTN?s Student U initiative, in which nearly 500 Big Ten students participate every year, not only provides students an educational look at the television business, but also helps groom the next crop of TV production and operations professionals. Students are responsible for calling the games, as well as operating the cameras and transmission equipment.
Alex Bertsche, BTN?s coordinating producer for remote events, said the Student U program at all 14 institutions is a huge source of pride for the network.
?The Indiana Student U program has really stood out this season in all aspects of their broadcasts, and it was clear that they were more than prepared and capable of producing a live game to air on BTN," he said. "It?s a great opportunity for the students involved to show what they can do for a wider audience.?
Indiana senior William Chukerman will be doing the play-by-play for the game. Chukerman majors in Sports Communications and has gained experience as a student radio station announcer and by calling Indiana baseball games on the radio and Student U broadcasts.
?I was really excited when I heard the news,? he said. ?I?m very fortunate to be presented this opportunity; broadcasting a game on national television is a dream come true.?
Chukerman looks to take full advantage of this opportunity, the same way that BTN?s social media correspondent Taylor Rooks did during her college days at Illinois. Rooks, who appears on BTN Live nightly, also participated in Student U and will appear on Monday night?s halftime show from BTN?s studio in Chicago.
?Student U was very beneficial to me,? she said. ?It gave me the opportunity to critique myself after appearing on camera. The experience was invaluable.?