Brent Yarina, BTN.com Senior Editor,

November 4, 2014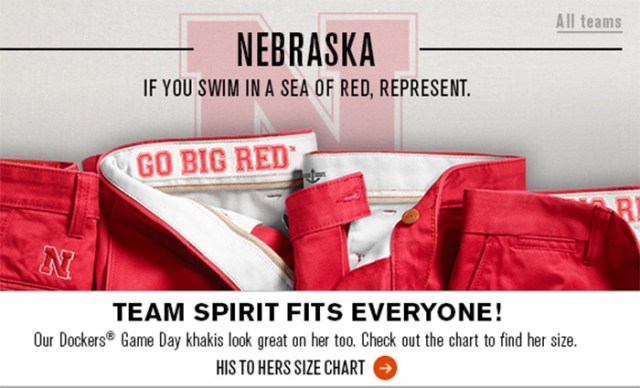 Are you a Big Ten fan who can't find enough ways to represent your Big Ten school?
If so, you're in luck, because Dockers has released a line of Game Day Dockers that lets you show your team colors any time you want.
It's November, so the pants will interest Big Ten fans the most. But, if you want to get something for when the weather heats up, the line also includes shorts.
In all, eight Big Ten schools (Illinois, Maryland, Michigan, Minnesota, Nebraska, Northwestern, Purdue and Wisconsin) have the Dockers, which feature the team logo above the right back pocket and the team chant on the inner waistband.
The pants can be yours for $47, and the shorts for $37.