Sean Merriman, BTN.com web editor,

November 1, 2014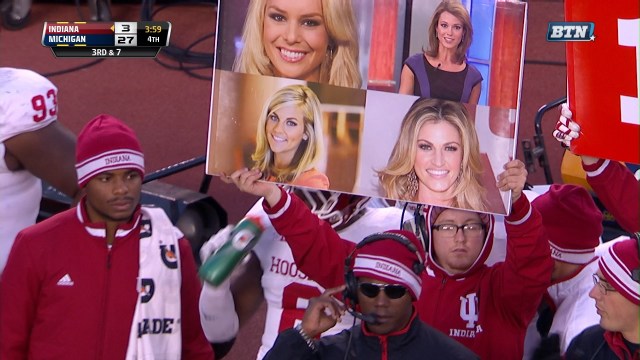 We have seen plenty of unique play cards on college football sidelines over the years. Oregon is a program that comes to mind when thinking of fun, entertaining play cards.
Now, it looks like Indiana is getting into the mix.
Trailing Michigan 27-3 with just under four minutes remaining, BTN cameras got a shot of one of the cards on the Hoosiers' sideline, and it featured four female reporters, including Erin Andrews of Fox Sports, as well as Samantha Ponder and Britt McHenry of ESPN.
Michigan defeated Indiana, 34-10, in the Big Ten East matchup, but we can't help but wonder what play this card called for?