BTN.com staff,

December 17, 2012

BTN asked for your feedback on three ideas for Big Ten divisional realignment, and thousands of viewers and readers sounded off. On Monday night's "BTN Football Report," our experts kicked these ideas around and discussed the topic of divisional alignment.

Watch what BTN analysts Gerry DiNardo, Howard Griffith and Antwaan Randle El say in this video, then take the survey at the bottom of this post.

This divisional survey was actually our second call for feedback. Our original survey on Big Ten expansion and realignment is still up, and you can take it right here.

Results for all surveys on this topic will be forwarded to the Big Ten Conference office.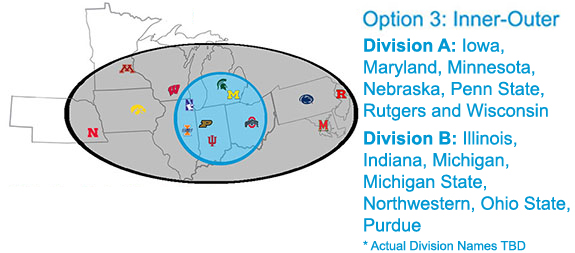 ***