Brent Yarina, BTN.com Senior Editor,

August 6, 2012

With the first Big Ten football game still three-plus weeks away, I'm looking for any excuse to talk football. Uniform updates help me pass the time. Today is no different, especially with the release of Wisconsin's new adidas alternate uniform. On a smaller note, the conference has a new rule that requires every team to wear a "B1G" patch on its jerseys. It's been reported quite a bit and it's something I tried to spotlight in my media days Clothes Call recap, but here is photo evidence.

Not a big thing at all. It's something the conference is implementing this season, both on jerseys and football fields (here?s an example and another), not to mention other playing surfaces (example and another).

Here's a sneak peek at how the logo will look on Big Ten jerseys: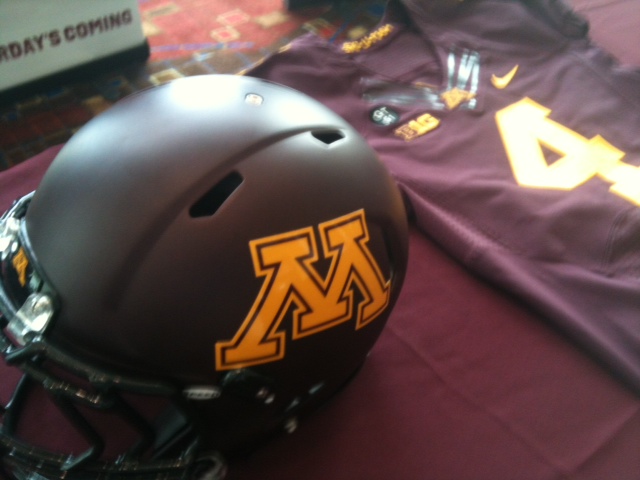 And Minnesota tweeted this photo of all three of its "B1G" patches:
Again, this is not a significant change, but it's something Big Ten fans are very passionate about – no matter how small.
On a random note, where did all the open space go on these jerseys? Between this new logo, the manufacturer's logo and, in some cases, the team's logo on the bottom of the collar (i.e. Purdue's train) and the school's name (i.e. "Michigan State") above the player numbers, space is hard to come by.
BTN.com web editor Brent Yarina writes the Clothes Call features. Send him your Big Ten fashion tips here, find all of his work here and follow him on Twitter at @BTNBrentYarina.